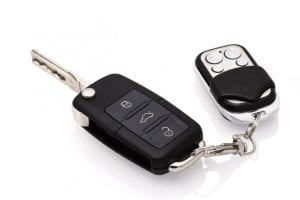 Automatic Security Systems supplies the widest range of garage door remote in Brisbane and the Gold Coast. Call 07 5527 2112.
It is very likely for small devices like your garage door remote to go missing. Maybe it got stolen, or slipped out of your purse by mistake, or perhaps you left it at someone's place. Your garage door remote is as important as your house keys and losing it can put your home or businesses security at risk.
Here is what you can do for security if you lose your garage door remote:
Spare Remote: Most home owners keep a spare garage door remote to deal with situations like this. The first thing that you must do when you lose your remote is to erase the lost remote from the memory of your opener and then reset the code. Doing so makes sure that the lost remote will no longer work to gain access. It is very much like changing the locks of your house when you lose your keys.
Replacement: Whilst it is a nuisance to lose your garage key remote, don't worry too much, Automatic Security Systems supply a wide range of remote controls on the Gold Coast.
We can also send one of our friendly technicians to complete the encoding process. Don't risk the safety of your home with weak security.